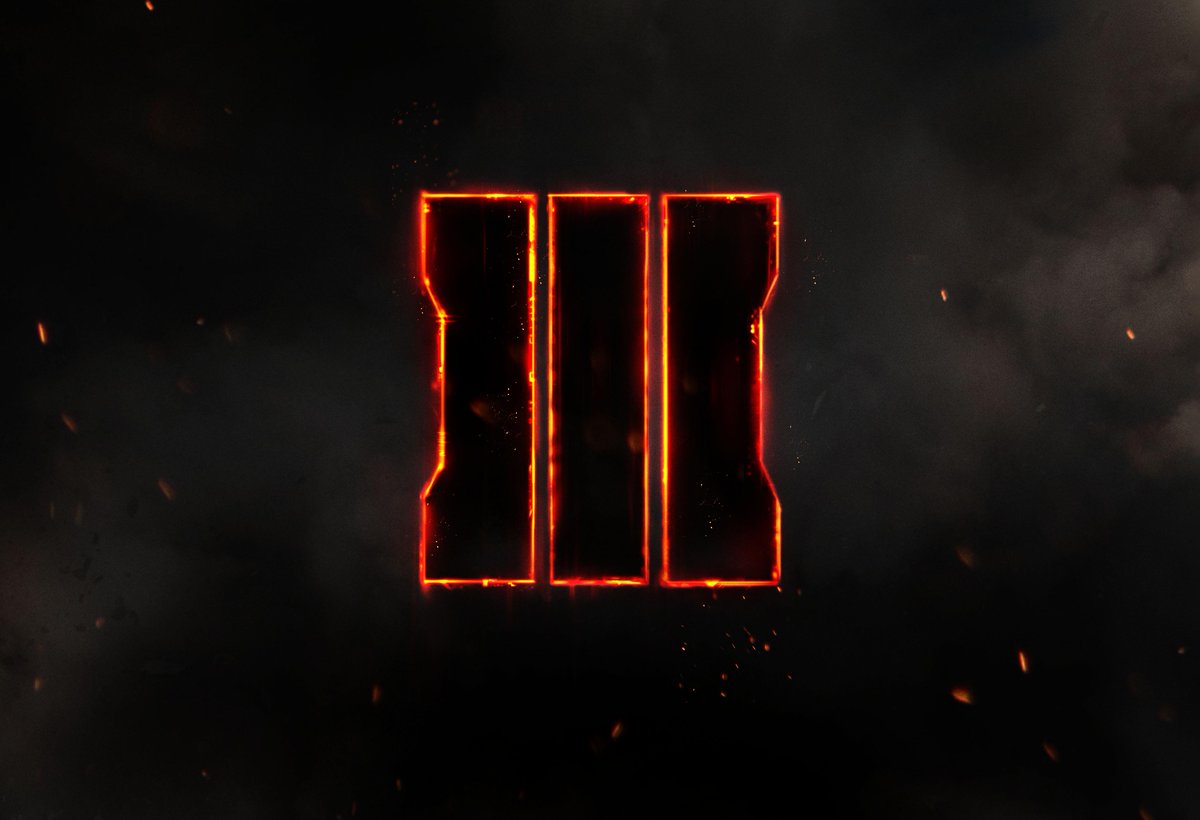 The next COD has been announced as Black Ops III. Presumbably Treyarch are behind it, but more details being revealed April 26th. 
Personally, I thought Black Ops 2 was shit. And despite seemingly decent opinions, I thought Advanced Warfare was pretty crud as well, so the COD series is really going to have to do something to break it's downward slide. 
Is this series still the gaming goliath it used to be? It needs another COD 4 style reinvention. The sci-fi theming of recent games is just unispiring. 
The most predictable and least exciting game announcement of the year. Personally I'm done with COD, they've done past, present and near future so it's hard to see where they can go next but it still sells well enough to carry on for a while yet.
_________________




Posts

: 686


Join date

: 2014-08-16


Location

: Stourbridge, West Midlands.



I was this close to buying Advanced Warfare last year but it didn't quite grab me. I'm sort of hoping that this one does something new or unique to try and refresh the series a bit.

Also I'm guessing it will be going next gen only (I hope!)
Admin




Posts

: 987


Join date

: 2014-08-14


Age

: 31


Location

: Bishop's Stortford



In what will likely be my first and last ever post in any thread relating to CoD, I just had to share.
My undying love for the Seahawks is well-known around these parts and what do you know, Marshawn 'Beastmode' Lynch is being mo-capped for one of the villians in this game. Who the fuck is he I hear some of you heathens ask? Pah!
That said, Activision could mo-cap the entire Seahawks squad for the game AND offer me a pre-order bonus of fellatio from Mila Kunis and I still wouldn't be interested in this piece of shit...........or maybe that could do it 




Posts

: 320


Join date

: 2014-08-14


Location

: Milton Keynes



Haha great post! 

I have read that this is also full 4 player coop campaign - the first time COD has done this. It has actually, against my better judgement, made me consider getting it...
I have ghosts and AW... but I get them on the cheap  and thats the way I have got every cod... This doesnt tempt me till it hits 25quid new or less     kinda tempted to pay for zombies on AW though as I have heard bruce campbell is in it.



Posts

: 686


Join date

: 2014-08-14



I thought Black Ops 2 was the standout in what has been a load of piss since 2009. However, I am utterly fed up with the sci fi future stuff now, so I'll be waiting until they go back to something a bit more grounded in reality before I jump back in.



Posts

: 180


Join date

: 2014-08-15



Old thread that's never been used, but Call of Duty Black Ops III has actually turned out awesome.
And also, the first DLC pack, Awakening, is free for all this weekend only.

Apparently this year's COD will be going full on Sci-Fi and will be set in space in the distant future!
_________________




Posts

: 686


Join date

: 2014-08-16


Location

: Stourbridge, West Midlands.




---
Permissions in this forum:
You
cannot
reply to topics in this forum